Posted on
By Leica Camera
Posted in Leica M9
Award-winning travel bloggers Julie Sarperi & Renaud Bonnet capture the wilds of Scotland with their Leica M9

The French photographer duo of Julie Sarperi and Renaud Bonnet have an excellent eye for aesthetics, as well as the ability to transmit a sensory experience through their photography. They really bring the Scottish Highlands to life with their Leica M9, in a series that will have you reaching for your scarf and thickest pair of socks. Leica caught up with the award-winning duo to find out more about their motivations, technical considerations and ever-changing light conditions.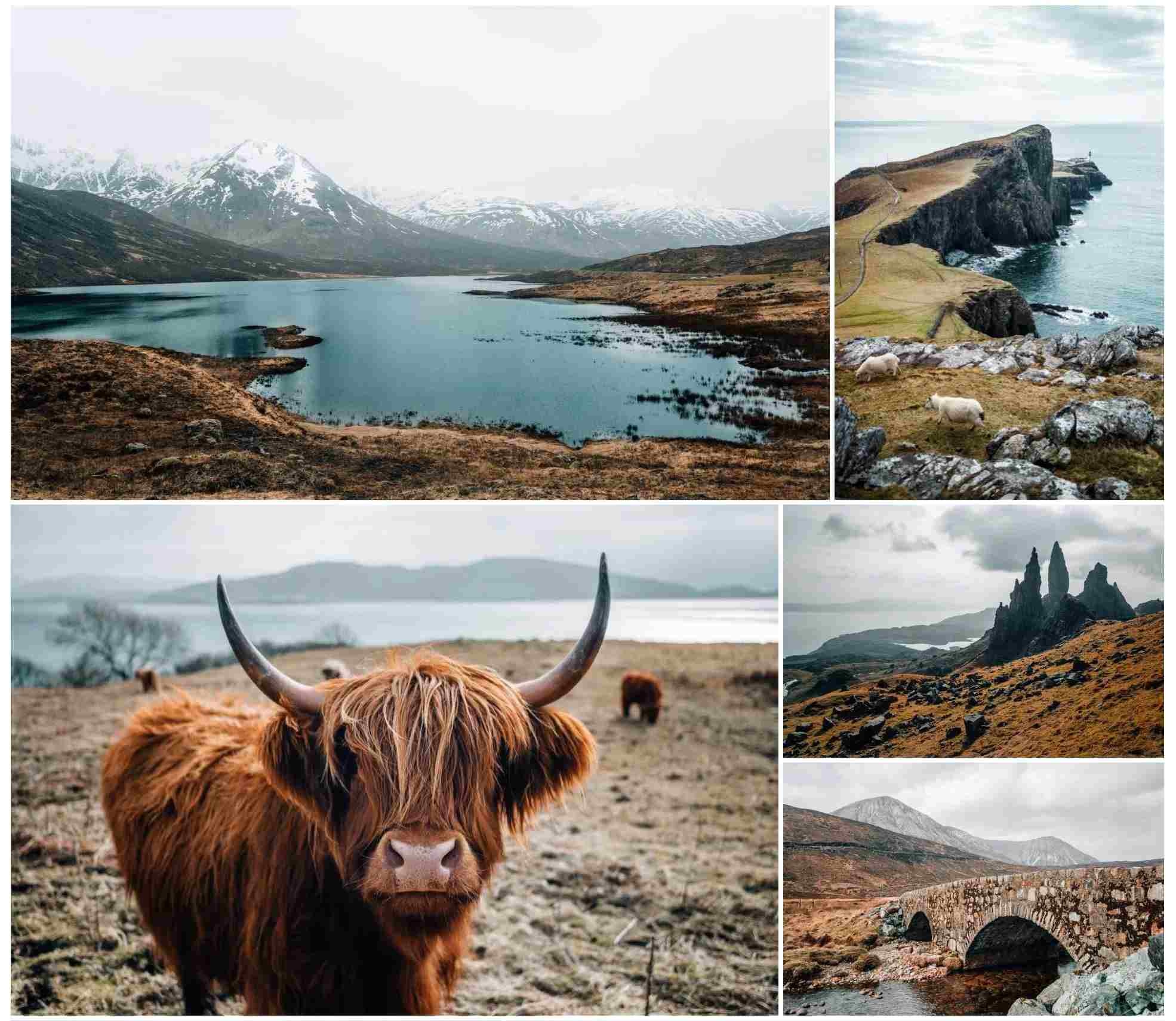 Could you start by telling us a little about your route into photography and how you combine your passion with running a successful travel blog?
Carnets de Traverse is a blog we created after having travelled together for 2 or 3 years. We met at an advertising agency in Paris. At that time, we both were art directors. We wanted to share some common passions: travel, photography but also literature and writing. Carnets de Traverse has been a means for us to combine and express these passions.
How did your trip to Scotland come about and what time of year did you visit?
We were commissioned to present a photographic portrayal of the Scottish landscapes, which we enjoy exploring on a regular basis. During our preparation for each trip, we try to vary the seasons and the types of landscape we visit from year to year. We are always on the look out for unexpected places, as well as great classics of the Highlands. The time in-between seasons are what we privilege the most. The atmosphere, colors and moods are very special at these times of the year.
Was there a particular focus or story behind your series, or did you simply allow yourselves to be inspired by your surroundings?
We try to explore in the same way that our readers will do. We carefully prepare our trips, but the unexpected twists and turns of the road are always desirable, to maintain a sense of spontaneity. Above all, our series of images aim to encapsulate the visual sense of awe that we all seek. Sometimes modest, sometimes grandiose!
Which camera and equipment did you shoot with, while you were in Scotland?
We work with 2 Leica M9 (and M9-P) cameras, one mounted with an Elmarit 28mm f/2.8 lens, the other with a Noctilux 50mm f/ 0.95. We work with minimal photographic equipment. Just carrying our MacBook Pro and hard drives for backups. The set-up is always very light and discreet, and we like to keep it this way.
How did you shoot your landscape shots and what do you consider the advantages of shooting with your particular set-up?
We never use tripods, even in very low light. We think motion blur is interesting in the perception of a place. We always work with very large apertures, even on landscapes.
How much did the weather play a role in your photography and what considerations did you have to make in terms of variable light conditions?
Indeed, light is one of the great "fights" while traveling. Grabbing the right light intensity to reveal the landscape is technically complex. In Scotland, light changes every minute, every second we should say – it requires great agility, but above all a lot of patience. You have to be on the right spot when light finally shows up. A lot of the photos in this series have a misty feel to them.
How much was this simply down to the weather and how much was a matter of working with your aperture and depth of field?
Using a large aperture is very interesting to capture these foggy atmospheres. Bokeh is very present in our photography and it gives these Scottish landscapes a certain sensuality. We play a lot with exposure times to catch these beautiful foggy moods and, yes, the 28mm is a very suitable companion for this photographic endeavor! As a viewer, it is easy to imagine oneself behind the camera for many of your photos.
Was it a conscious decision to create this effect? And if so, how did you go about it?
As we said before, it is important to us that our readers feel drawn in through our images. These photographs invite the viewer to travel with us, to follow us in these large and wild spaces. We try to break the distance by playing with a small depth of field and a camera height that remains constant.
How much of a role does editing play in your photographic process and what advice can you offer to your fellow photographers?
Of course, editing is just as important as shooting. For each destination, we determine a visual direction or aesthetic that will finalize the process of crafting an image. Atmospheres and peculiarities of the landscapes must arise in an obvious way: the thickness of the air, dominant colors, shadows, voids, we spend a lot of time with this! Our only advice would be to note your emotions on the spot, when shooting and then when editing, try to hang on to these few words.
How would you describe the experience of travelling around the highlands and islands of Scotland?
They are unique spaces, wild and often mysterious. Most often, deserted and empty, they provide us with new discoveries for each reportage! We discovered a love for great wild and rugged spaces, combined with a very particular aesthetic. Do both of you shoot, while traveling? How is the dynamic of working together? Yes we both shoot! The first hours at each location are decisive. We speak very little, "touching" the physical space and environment. From the outside, one might think that we are distant or cold. We are simply concentrated, looking for the elements that will trigger emotion. Our process is to exchange focal lengths throughout the day. Both devices are constantly switched. Each bringing new images to the other. It doesn't matter who took the picture, it has no importance.
How long have you been shooting with Leica cameras and how has your relationship to the brand evolved over time?
Renaud started with a Leica M6 at Beaux-Arts School in the late 90s, Julie began working with Leica M9 in 2010. The choice of a rangefinder device, no autofocus, wonderful lenses, no unnecessary functions – all of this has become essential in our photography. Of course, the quality of the images, the richness of the colors, the smooth and incredible depth of field, these are all things we simply could no longer do without. We have to say also that the legacy of the brand, carried by the great masters of photography, is undoubtedly also another element of seduction!
To follow Julie and Renaud on their travels you can check out their website and Instagram.