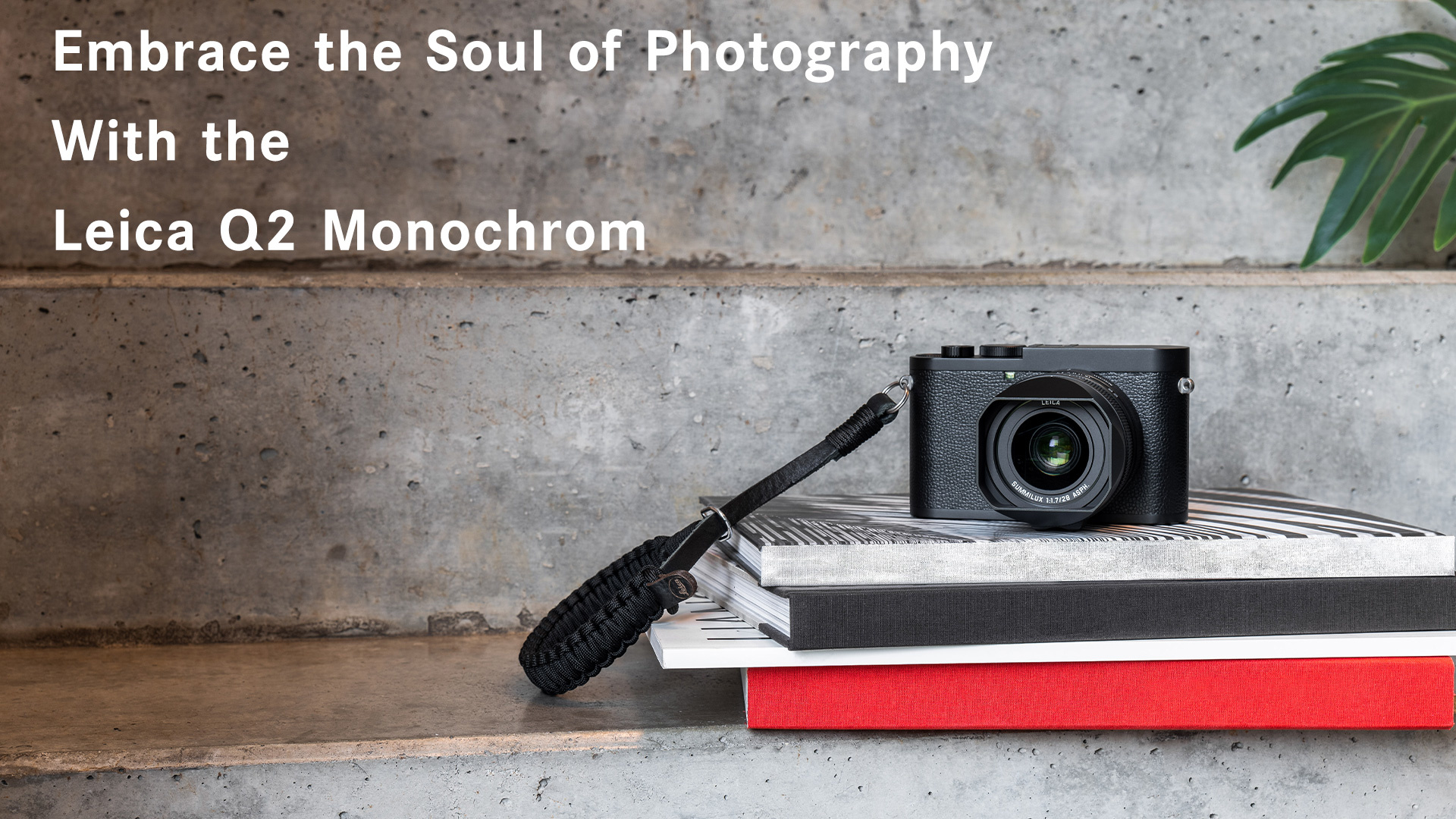 History of the Leica Monochrom camera
Some of the world's most iconic photos are black and white images. Many of which were captured on a Leica M body with a black and white film stock like the famous Kodak Tri-X 
Black and white photos, when done well, have a certain character that is loved by many. The way light shapes an image becomes more powerful. The absence of colour forces you to focus on composition and subject matter. 
Leica first introduced a digital black and white camera in 2012 with the introduction of the Leica M Monochrom, based on the Leica M9. The absence of a color filter array meant that there are fewer glass and filter layers to impede the transmission of light or cause deflections. This is especially advantageous in a traditional rangefinder camera, and results in decreased, finer-grained images. Black and white photos shot with a Monochrom camera have improved sharpness, dynamic range, less noise in low-light situations and more grey tones than colour photos converted to black and white.

The Leica Q2 Monochrom, the latest addition to the Leica Q family features a newly developed 47.3 MP Monochrom sensor, setting new standards in black and white photography.
It allows you to capture both  highly-detailed  still  pictures  and  4K  video  at  ISO sensitivities up to 100,000 and, together with its Leica Summilux 28 mm f/1.7 ASPH. lens, ensures  exceptional  imaging  performance.  The  fast  initial  aperture  of  f/1.7  guarantees optimum picture quality in even the most difficult lighting situations. This all makes the Leica Q2 Monochrom the perfect companion for fans of black and white photography and those who want to become one!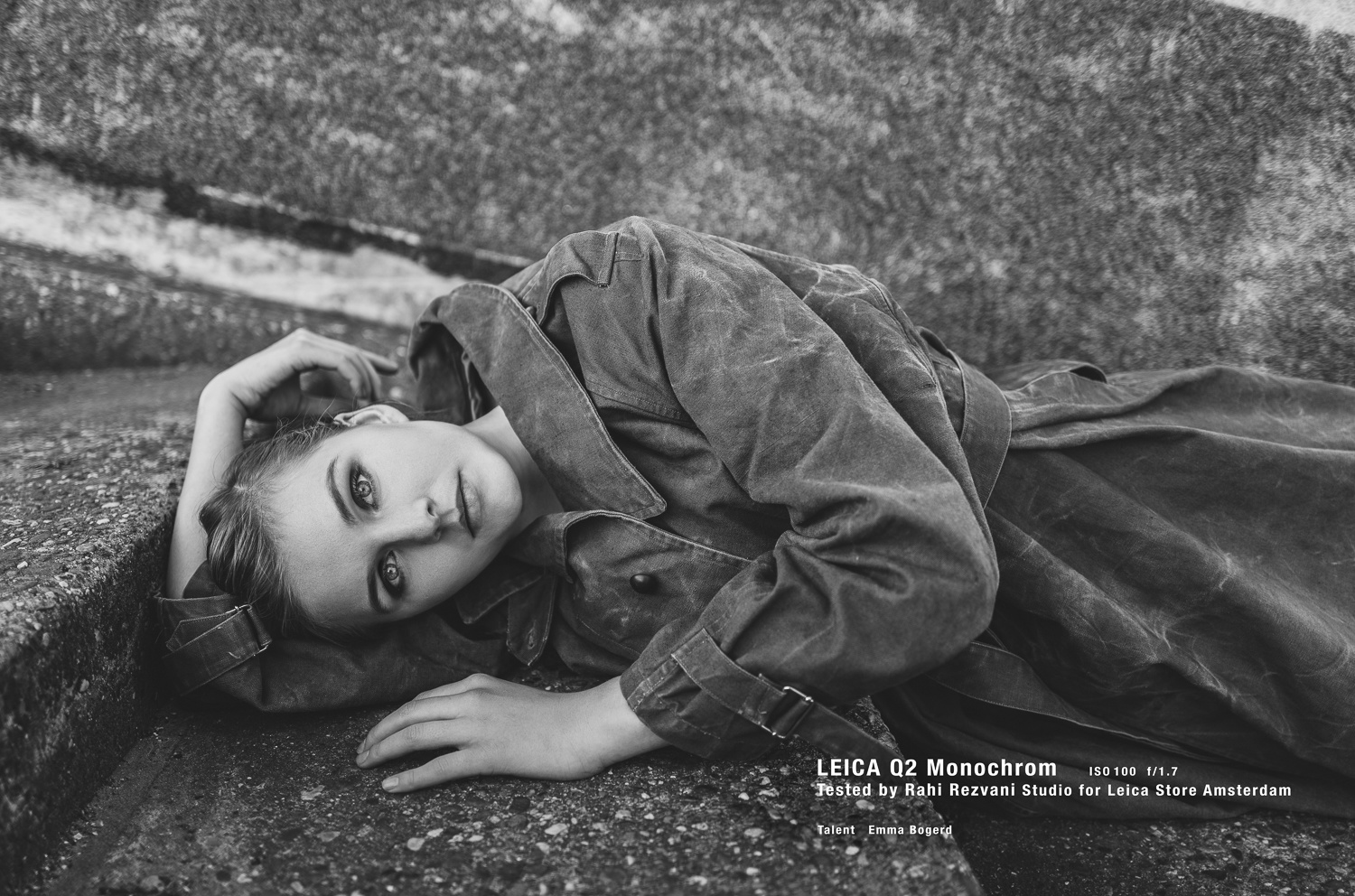 Portraits with the Leica Q2 Monochrom

Photographer Rahi Rezvani was one of the first to work with the Leica Q2 Monochrom. 
He used this new camera during a shoot with the talented Emma Bogerd. You can view the amazing results from this shoot in our Store. Part of the magic of a 47 MP sensor is that you can get very big prints with unbelievable detail. We have two 150x110 cm prints on display that truly showcase the superb image quality that comes out of such a compact camera. To quote Rahi "The lens and sensor Leica Q2 Monochrom are a real monster! The Design and finishing show the Leica craftsmanship. This is a light camera but the images are very heavy!"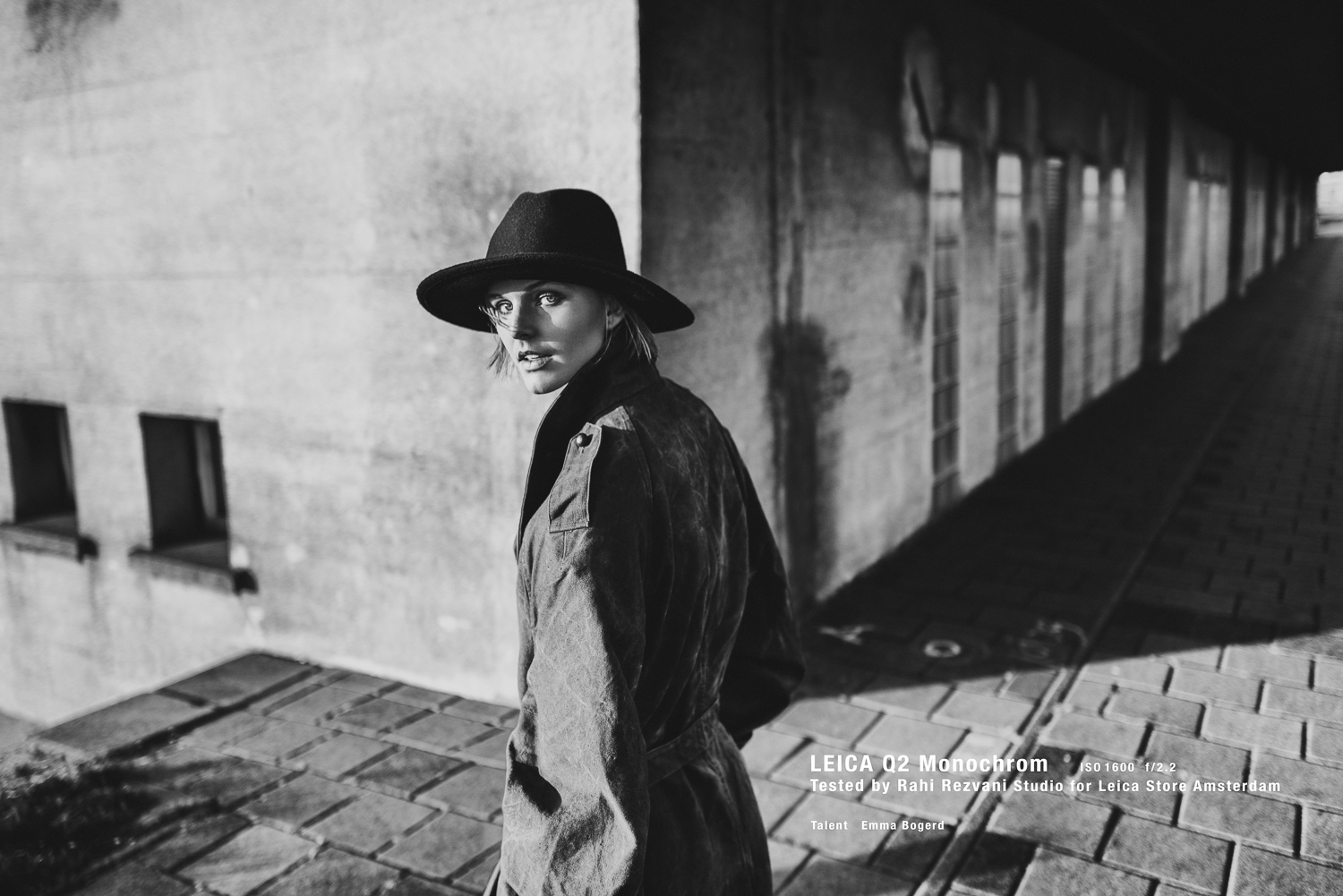 Rahi is a master of using a 28mm focal length for environmental portraits. The Leica Summilux 28 mm f/1.7 ASPH on the Leica Q series is perfectly suited for this purpose because it doesn't distort. This allowed Rahi to use lines in the environment to lead the eye to the subject. 
In this video you can get a glimpse behind the scenes of the shoot Rahi did with the Leica Q2M.